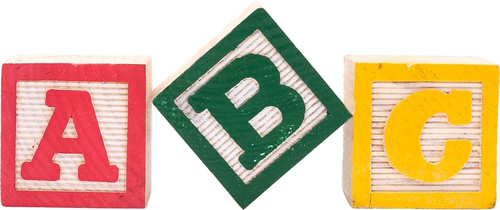 INTRODUCTION
As the parent of a special education student, you are a key part of the process that provides an appropriate and caring educational experience for your child. You are the advocate who remains a constant in your child's life as he or she progresses through the school system. This packet is an effort to provide you with clear and accurate information that will help you work effectively with district personnel. It does not replace state laws and guidelines, which are detailed in separate handbooks that you will receive throughout your child's education. This packet is simply meant to be a communication tool.
ABOUT SPECIAL EDUCATION SERVICES
Evaluation and intervention services are provided to students by the Child Study Team, special education instructional staff, and related services specialists. A referral to the Child Study Team may be initiated by a parent/guardian, teacher, school nurse, school administrator, special services staff, medical specialist, and other professionals or agencies concerned with the welfare of students, especially when an educational disability may be suspected.
Public schools are required by law to develop a process for identifying students with suspected educational disabilities. A student with a disability is one who may be experiencing difficulties of a physical, emotional, academic, intellectual, or social nature to the extent that the student is not able to function effectively in a general education program. A Child Study Team evaluation may be necessary to determine the basis of the difficulties and whether the student is eligible for special education and related services. If determined eligible, an individualized educational program (IEP) is developed.
With federal passage of the Individuals with Disabilities Education Improvement Act (IDEA) in December 2004, parents/guardians have an integral part of the Child Study Team that plans an appropriate school program and an IEP for a student with a disability. Parents and school personnel work together throughout this process in developing an appropriate program to meet unique student needs. Our district provides a full continuum of program options as outlined in the New Jersey Administrative code (NJAC 6A:14). The complete rules and regulations pertaining to Child Study Team procedures and students with disabilities are contained in the New Jersey Administrative Code, Title 6A, Chapter 14, Special Education. Parents/Guardians may obtain this document by contacting the Child Study Team office at 609-738-2637 or by accessing the New Jersey Department of Education website.
WHAT WE DO
About Child Study Team
The Child Study Team is a multi-disciplinary team that is responsible to locate, identify, evaluate, determine eligibility, and develop an Individualized Education Program (IEP) for students suspected of having educational disabilities. This group of specialists is employed by the North Hanover Township School District to provide consultative, evaluative and prescriptive services to teachers and parents. The team provides diagnostic services to children beginning at age three thru grade six in our district that have been identified as having a potential suspected disability. Counseling and consultative services are available for any school-aged student experiencing a school based need. The Child Study Team (CST) together with district's teachers, administrators, and I&RS committees make recommendations for programs and placements which will best address the needs of students who are experiencing school related problems. The team consists of a school psychologist, learning disabilities teacher-consultant, and school social worker, and in some cases, a speech and language specialist.
WHO WE ARE
Who is on the Child Study Team?
School Social Worker
The social worker's primary responsibility is as a member of the Child Study Team. As such, the social worker contributes to the CST evaluation process by conducting a 'social history evaluation', when recommended. The social history evaluation is an assessment of factors such as social, emotional, physical, behavioral and cultural, that may impact a child's adjustment and performance in school. The school social worker also provides counseling, crisis intervention and consultation services, as well as helping families' access community services.
Learning Disabilities Teacher/Consultant (LDT/C)
The Learning Disabilities Teacher-Consultant is a master teacher who functions in the school environment as an educational diagnostician, instructional programmer, Child Study Team member, educational consultant and instructional leader. The LDT/C has the professional preparation to make assessments, analyses, and classifications of students' learning differences; understand and comply with special education law; plan and facilitate delivery of programs for children with learning differences; transfer specific and successful instructional techniques to classroom teachers through consultation, collaboration, and in-service education; and effectively communicate and consult with parents, counselors, teachers, and administrators. An educational assessment is the responsibility of a learning disabilities teacher consultant. It may include review of a student's educational history, conferences with the student's teacher(s), and an evaluation and analysis of a student's academic performance and learning characteristics. The summary report includes observations of the student in other than a testing session.
School Psychologist
The school psychologist consults with the student's teachers and assesses the student's current cognitive (thinking and learning), social, adaptive, and emotional status. The activities involved in the evaluation vary at times from student to student but, in general, most children are given an intelligence test to determine a child's likelihood for success in school. For selected students, the school psychologist may provide counseling, crisis intervention and consultation services.
Case Manager
In addition to their respective roles, the social worker, school psychologist, and learning consultant also serve as case managers for students receiving special education services. Students are assigned a case manager at the time of a referral for a Child Study Team evaluation. The case manager coordinates the evaluation process and IEP development, if a student is determined eligible, as well as the monitoring and supervision of the effectiveness of the IEP. The case manager facilitates communication between home and school, and coordinates the annual IEP review and reevaluation process. The case manager is knowledgeable about the student's educational needs and program, about special education procedures and procedural safeguards, and is responsible for transition planning from grade to grade. A speech and language specialist or the Director of Special Services may also serve as a case manager.